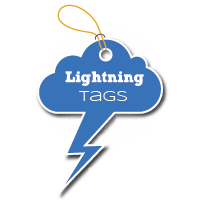 Pin Tags On Any Object With A Click.
Get Detailed Analytics Of All The Tags Being Used By Everyone On Each Object.
An App For Salesforce Lightning & Classic Both.
Powered By Cloud analogy
See On AppExchange
Pin tags are the most common feature used by human beings from the primitive time of classification. We understand your need for tagging your important Records, high-cost Opportunities, critical case or region wise Accounts. Use our Pin tags app in Salesforce lightning experience and get to know all the analytics and enhance your mode of categorizing things in Salesforce.
Copyright © 2017-18. All Right Reserved Cloudanalogy Softech Pvt. Ltd