Cloud Analogy-World's most admired Salesforce Development Company
Cloud Analogy is recognized as the fastest growing Salesforce development company that specializes in Salesforce implementation consulting, Salesforce customization consulting, and Salesforce customization. The stunning success of the company is attributed to the hard-working teams of Salesforce Certified designers, SFDC technical architects, and developers. We deliver Salesforce Consulting Services in the entirety, right from development, integration to data migration and from implementation, to customization. Our Salesforce development company offers robust Salesforce Sales Cloud, Salesforce Commerce Cloud, Salesforce Marketing Cloud, and Salesforce Lightning Solutions for your business, reaching new heights that you never thought of achieving earlier.
Our Salesforce Development Services

Salesforce Consulting
Cloud Analogy has deep knowledge of Salesforce and collaborate with the stakeholders guiding you on every step of Salesforce implementation services to solve your complex business problems.
Salesforce Customization
Cloud Analogy offers tailored solutions by its certified Salesforce experts. Our Salesforce customization services save time and cost to enhance your business efficiency.
Web Development
We have teams of skilled Salesforce customization consultants, Salesforce Integrators, Salesforce Admins, and Salesforce web developers to offer robust web development & design services, to tailor your business requirements.
Salesforce Implementation
Regarded as one of the best Salesforce development companies, Cloud Analogy has proficient teams of Salesforce implementation experts to streamline the business processes of your organization, remove all bottlenecks, and identify all features that leave a positive impact on the ROI.
Salesforce Integration
Cloud Analogy takes great pride in being the world's best Salesforce integration company. Our teams of exceptional Salesforce Integration specialists have the ability to integrate multiple applications into a single, complex system. We streamline all the business processes with top-notch Salesforce integration services.
Salesforce Platform
Our proficient team of Salesforce experts have in-depth knowledge on Salesforce Cloud platforms: Salesforce Sales Cloud, Salesforce Marketing Cloud, Salesforce Service Cloud, Salesforce Commerce Cloud, and Salesforce Community Cloud.
Leverage the Cloud Ingredient for Your Business Success with our Salesforce Services
Salesforce Sales Cloud
We ensure to get the maximum out of our Salesforce Sales Cloud implementation services to offer a personalized experience to clients.

Salesforce Marketing Cloud

We offer scalable Salesforce Marketing Cloud Solutions for our esteemed clients with a personalized consumer engagement, to address all your business needs.
Salesforce Community Cloud
We connect with your customers, employees and partners with our Salesforce Community Cloud Solution with personalized Communities to perfectly fit into your Business Ecosystem.
Salesforce Pardot
We connect Salesforce and Pardot, to align your Sales and Marketing teams to empower your business with Pardot's smart automation.
Salesforce Einstein Analytics
We connect across the teams in your organization to derive smart insights from Einstein Analytics. Our certified Salesforce experts have the ability to achieve your goals faster.
Salesforce CPQ
We enable you to work anywhere, anytime across a range of devices with our Salesforce CPQ solutions.
Our strengths are proven by numbers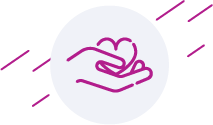 We streamline the business processes of healthcare organizations to adopt smart technologies with our Salesforce solutions,and to provide a 360-degree customer view for a seamless, holistic, and improved patient experience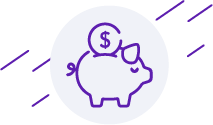 We bring about a total transformation of the BFSI organizations, with our Salesforce solutions, to exceed the expectations of today's connected clients by deriving smart insights and goal-based planning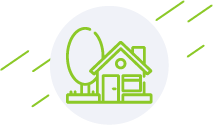 We transform your real-estate business with Salesforce to ensure that you rise above your competitors. We automate functions to help you to run your business at a lightning speed
What our Clients Speak About Us?
Ajay was a pleasure to work with. He communicates clearly and quickly understands the requirements. We were involved in a complex project and I had a lot of different requirements which were very detailed. I am amazed to have brought this project to completion. Ajay got exactly what I had envisioned on day 1 and worked through so many issues that were not imagined at the onset. I would highly recommend Ajay for anything Salesforce related. He and his team are world class and very patient. I will use Ajay in the future to maintain and add to what has been put in place.
I've worked with countless consultants for many years. I've worked with teams that are good at what they do; from design, project management and development. However, Ajay and his team at Cloud Analogy stand apart from the other teams we've used. It's rare to find someone with not only Ajay's technical experience but just as important his and his team's ability to fully understand our projects. We highly recommend Ajay and the team at Cloud Analogy. A+
I was faced with a fast POC cycle and began researching Lightning implementation on line. I ran across an exchange in a forum, where the engineer answering someone else's question left his Skype handle. I took a chance, contacted Suraj, and before I knew it was receiving FIRST class help from Ajay and his team – who helped me quickly turn a corner on my project. I highly recommend this team and expect to work with them again soon.
I have a Salesforce premium subscription for support. Over time, I have been frustrated calling into Salesforce, getting different support people and some of them messing up my programs. So I hired AJ, owner of Cloud Analogy and asked him for help. He was able to set and program several things that took only 2 hours vs it would have taken Salesforce direct about 6-8 hours. I'm very satisfied with Cloud Analogy's work and would recommend them to others.
We were super fortunate to work with Cloud Analogy. They have exceeded our expectations every single time in setting expectations, being pro-active, deliver on time, amazing open communication hard working.As I have mentioned in the title, after working with many developer teams I can say that Cloud Analogy is the best in the industry.
India Address
Plot No. H-77, Sector 63, Noida (U.P) Pin (201301)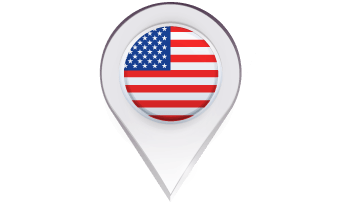 USA Address
8 The Green, suite 5648, Dover, Delaware - 19901 USA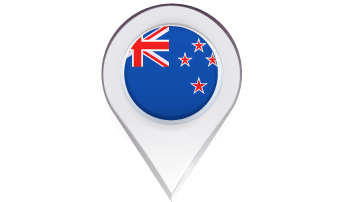 Australia Address
Level 14, 309 Kent Street, Sydney 2000,
Australia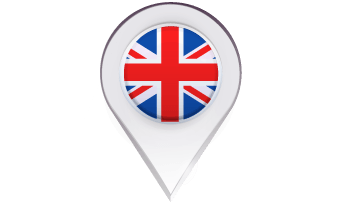 UK Address
The Colmore Building, 20 Colmore Circus Queensway, Birmingham, UK B4 6AT